Audio Reproduction | Turntable & Audiophile
Vibration Isolation
Turntable Platforms, Tables, Isolators and Custom Systems
Since the early 2000s, Minus K Technology, the developer of Negative-Stiffness vibration isolation, has released several vibration isolation platforms for the high-end audio market. These products have been accepted with high acclaim by audiophiles and audio system manufacturers worldwide.

With clients such as NASA and MIT, the industry's highest performing vibration isolation system is now available in a cost-effective, low-height platform. The BM-8 Series vibration isolation platform offers true ½-Hz isolation performance vertical and 1.5 Hz horizontal and is easy to use. No air or electric power is required, there is no maintenance and nothing to wear out. It is 18"Wx20"Dx4.6"H and is available with nominal load capacities from 25 to 250 lbs. It is ideal for turntables, CD transports and other audio components. a significant advance in sound quality in a very compact package for high-end audio perfectionists.

The latest generation of Negative-Stiffness vibration isolation technology, embodied within the new ultra-thin, low-hieght CT-1, truly represents a significant advance in sound quality in a very compact package for high-end audio perfectionists.

Our BM-1 Series platform offers Minus K's signature 0.5 Hz performance, both vertical and horizontal, and is available for larger and much heavier audio components.

The BM-10 Series offers smaller horzontal dementions at 12.2 W x 12.2 D x 4.6 H (310mm W x 310mm D x 117mm H).

Pictures of customer applications are shown below: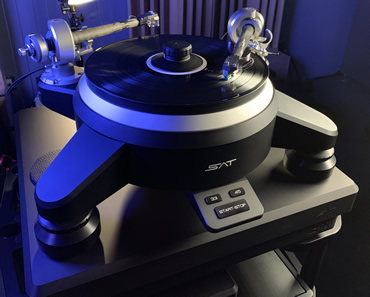 SAT (Swedish Analog Technologies) XD1 Record Player
System with Minus K
CT-1
[integrated into the platform]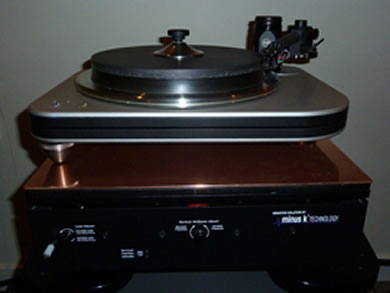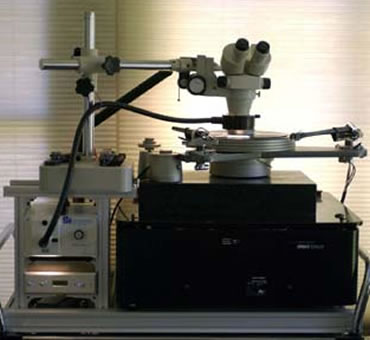 BM-1
under Simon Yorke S7 archival turntable with dual-
armboard and SME tonearms. A Nikon 150x microscope with a
5-10 micron resolution graduated reticle and fiber optic
lighting is mounted over the platter
Read the Audio Reviews:

BM-8 review by Widescreen Review audio at: www.minusk.com/content/in-the-news/WideRev_1012.html
Interview of David Platus by Michael Fremer on AnalogPlanet at:
www.analogplanet.com/content/minusks-david-platus-takes-stand-behalf-his-negative-stiffness-isolation-technology

BM-8 review by ecoustics.com at: www.ecoustics.com/electronics/products/articles/711145.html

BM-8 review by Tone Audio at: www.minusk.com/content/in-the-news/ToneAud_0607.html
BM-8 review by 6moons audio at: www.6moons.com/audioreviews/minusk/platform.html
Another review at: www.positive-feedback.com/Issue71/minus_k.htm
Read the Audio Testimonials:
From Minus K: Microscope vibration isolation table, platform and bench top products, plus custom systems for anti-vibration and vibration free microscopy.


Those looking for partial solutions such as from materials or parts involving pads, mounts, mats, rubber feet, etc., might look further into our products for a more thorough solution.