Number 10, March 2012

What's Here for You:
Vibration Isolation News is designed to keep our customers and friends up to date on the latest products and applications designed to facilitate better measurements and improved nanomanufacturing. We are an OEM supplier to leading manufacturers of scanning probe microscopes, micro-hardness testers and other sensitive instruments, and we have users at more than 200 leading universities and private and government laboratories in 41 countries.

INDEX

1. Featured Product: SM-1 Large Capacity Isolators


2. Vibration Isolation Floor Platforms


3. Minus K News: Better Images on SEM/TEM With Negative-Stiffness Floor Platforms


4. Minus K is a Veteran Owned California Certified Small Business


5. Upcoming Nanotechnology Meetings and Webinars


6. We want to hear from YOU

Minus K Technology currently builds
vibration isolators to handle payloads from
3 lbs to 10,000 lbs (per isolator).

When you need the best isolation for your dollar.
Our patented technology will provide you true 1/2 Hz performance.
Give us your challenge.



Featured Product: Large Capacity SM-1 Isolators Standardized.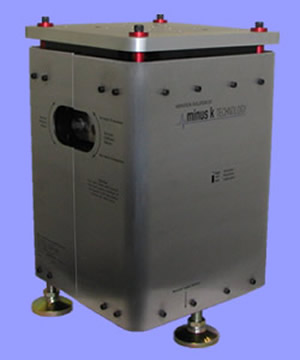 We have now standardized our SM-1 negative-stiffness isolators. This allows us to have them availale in three weeks like all our bench top isolators. Another key benefit is the lowered cost from what was previous a custom built product.

This isolator has the same basic features of our all passive, negative-stiffness, manually-adjustable bench top isolators. It offers our very-low frequency isolation performance for payloads of many thousands of pounds.

The SM-1 negative-stiffness isolator is the basic building block of the FP-1 Floor Platform and other heavy multiple isolator systems. They require no air or electricity.

The SM-1 isolator can be used alone or with any number of additional units to achieve higher capacity systems. They can be arranged in many geometrical configurations to suit your application.

If there is a need, the isolators can be customized to achieve user specific needs. Eg., different horizontal and vertical frequencies, dampening, etc. They can also be made cleanroom and vacuum capatible.

The SM-1 isolators can also be placed on pedestals to increase the height of the isolation system.
Load Capacities (approximate):
Model
Payload Range*

Price**

700SM-1

110 - 750 lb (50 - 340 kg)

$10,600

1200SM-1
675 - 1330 lb (315 - 603 kg)

$10,800

1500SM-1

800 - 1550 lb (363 - 703 kg)

$11,000

1900SM-1
1200 - 1950 lb (544 - 885 kg)

$11,200

2400SM-1
1800 - 2500 lb (817 - 1134 kg)

$11,400

2900SM-1

2400 - 3000 lb (1089 - 1361 kg)

$11,600

3400SM-1

2800 - 3600 lb (1270 - 1633 kg)

$11,800

4000SM-1
3400 - 4200 lb (1542 - 1905 kg)

$12,000

*Contact Minus K for custom payload ranges

.

**For International Orders, A Handling Fee of 5% is Added.
Specifications:
Weight: Approximately 155 lb (70.3 kg)
Dimensions: 13" W x 13" D x 20.5" H (330mm W x 330mm D x 521mm H)

Performance



Vibration Isolation Floor Platforms

Minus K's FP-1 Negative-Stiffness Vibration Isolation Platform Supports SEMs, TEMs and Large Metrology Systems

By Jim McMahon
Excerpted from Photonics Show Daily - January 2012
Specifically designed for SEMs (scanning electron microscopes), TEMs (transmission electron microscopes) and large metrology systems, the FP-1 Negative-Stiffness vibration isolation floor platform from Minus K Technology, Inc. enables low frequency vibration isolation for weight loads from 500 lbs. to over 12,000 lbs. The FP-1 can achieve natural frequencies of 0.5 Hz or less, vertical and horizontal.
Negative-Stiffness isolators provide a unique and completely mechanical concept in low-frequency vibration isolation for the field of large load systems. In particular, the transmissibility - the vibrations that transmit through the isolator - is substantially improved over other systems, providing better isolation performance without the need for air or electric power. Also, substantial isolation can be provided for vibrations as low as 1 and 2 Hz. Minus K has just announced the standardization of their Negative-Stiffness SM-1 isolators, thus lowering the cost of the FP-1 platforms making them more accessible to universities and laboratories on tight budgets.

Minus K has had very good success with their FP-1 platforms and SM-1 isolators. One installation of a Negative-Stiffness FP-1 platform enabled a SEM on a badly vibrating second floor to go from 100,000 magnification to 500,000 magnification and revealed components of cotton fibers that could not be seen previously.

A national laboratory replaced its air isolators with Negative-Stiffness SM-1 isolators using its existing platform for an electron microscope. Researchers marveled over being able to get a high-resolution image and have it remain until the next day. With actual results like these being reported, Minus K has seen a dramatic increase in their SEM and TEM inquires.

The full article can be found at: http://www.minusk.com/content/in-the-news/PhotonicsShowDaily3_0112.html





Featured Product: FP-1 Floor Platforms for SEMS/TEMS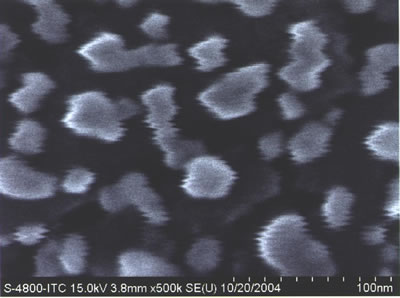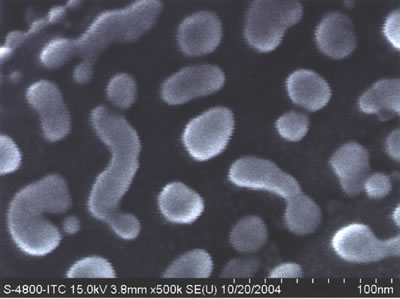 The above images where captured by a Hitachi S-4800 SEM without and with a Minus K FP-1 Floor Platform.
With Minus K's standardization of the SM-1 large capacity isolators, the cost for a low frequency floor platform has been drastically reduced to less than one half the previous custom price.
For our international customers that are looking to save even more, the platform can be made locally with a design from Minus K purchased along with the necessary SM-1 isolators(this eliminates the shipping of the heavy platform).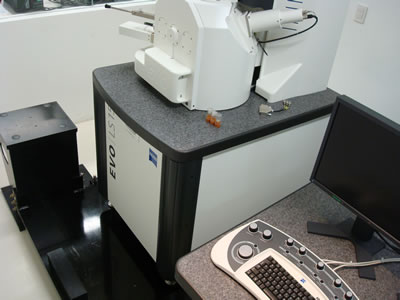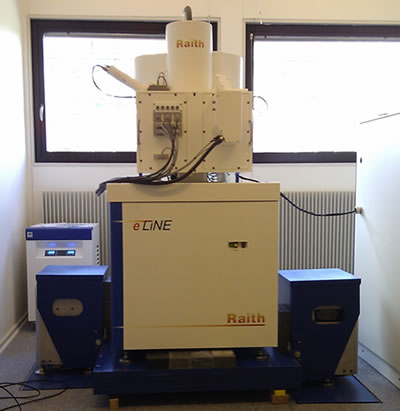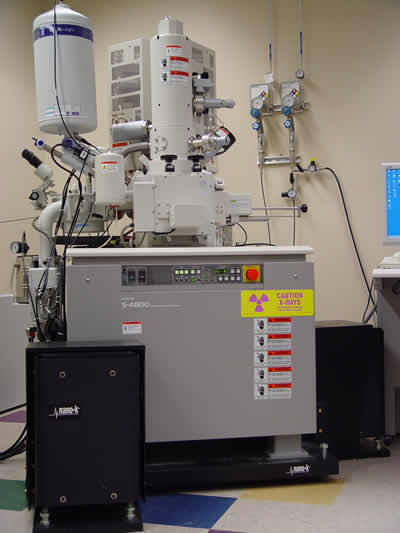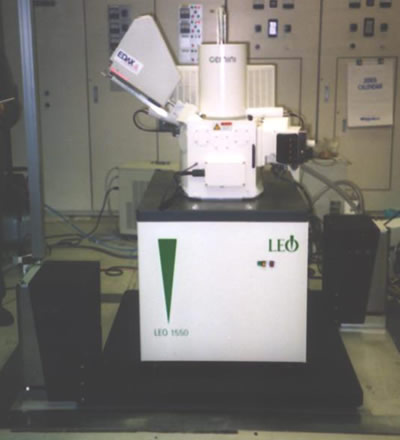 Minus K FP-1 Floor Platforms for various SEMs
For more information on Floor Platforms and a picture of a FP-1 for a JEOL JEM 1400 TEM click the link below:
http://www.minusk.com/content/products/standard/fp-1_floor_vibration_control_platform_sem_tem_isolation.html

News: Minus K Technology Is Veteran Owned and Certified California Small Business

Minus K is a Veteran Owned Small Business.and a certified State of California Small Business. All our products are proudly made in the USA.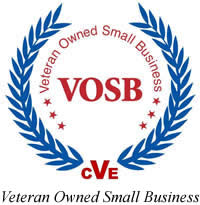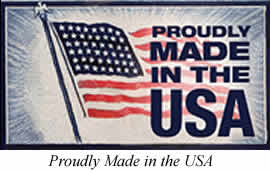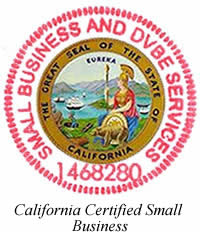 Comments/Suggestions: Applications in New Fields or Features of Interest to You in Our Next Newsletter:
Upcoming Meetings and Webinars:


Pittcon Conference and Expo

Pittsburgh Conference on Analytical Chemistry and Applied Spectroscopy

March. 11, 2012 -
March. 15, 2012
Orlando, FL
http://www.pittcon.org/
Nanotechnology Commercialization Conference
NanoBusiness Commercialization Association

Apr. 4, 2012 -
Apr. 5, 2012
Durham, NC
http://www.nanoevent.org/
Electronics and Communications. Nanotechnology-2012
CJSC Soud Sochi Exhibitions


Apr. 25, 2012 -
Apr. 27, 2012
Sochi, Russia
http://www.soud.ru/exhib.en/info.htm?id=329
Spacecraft Technology Expo

Visit Minus K Booth #8026 at this exhibit

May. 8, 2012 -
May. 10, 2012
Los Angeles, CA
http://www.spacetechexpo.com/
CLEO:2012

CLEO

May. 8, 2012 -
May. 10, 2012
San Jose, CA
http://www.cleoconference.org/Program.aspx
NSTI NanoTech 2012
Visit Minus K Booth #510 at this exhibit

June. 18, 2012 -
June. 21, 2012
Santa Clara, CA
http://www.techconnectworld.com/Nanotech2012/
SPIE Optics and Photonics 2012
Visit Minus K Booth #1124 at this exhibit
Aug. 14, 2012 -
Aug. 16, 2012
San Diego, CA
http://spie.org/x2584.xml
Neuroscience 2012

Visit Minus K Booth #TBD at this exhibit
Oct. 13, 2012 -
Oct. 17, 2012
New Orleans, LA
http://www.sfn.org/am2012/
NANO2012 XI International Conference on Nanostructured Materials
International Committee on Nanostructured Materials

Aug. 26, 2012 -
Aug. 31, 2012

Rhodes Greece
http://www.nano2012.org/
2012 MRS Fall Meeting & Exhibit

MRS
Nov. 26, 2012 -
Noc. 30, 2012
Boston, MA
http://www.mrs.org/fall2012/
Biophysical Society 57th Annual Meeting 2013

Visit Minus K Booth #TBD at this exhibit
Feb. 2, 2013 -
Feb. 6, 2013
Philadelphia, PA
http://www.biophysics.org/2013meeting/Main/tabid/3523/Default.aspx
SPIE Photonics West 2013

SPIE
Feb. 5, 2013 -
Feb. 7, 2013
San Francisco, CA
http://spie.org/photonics-west.xml
Click Here To Join Us Now On Facebook


We want to hear from you:

Tell us if you have had a great experience with our isolators. Work with us on an article about how negative-stiffness has helped you. Don't be shy. Share your application with our readers.

Do you have an application in a New Field? What applications are of Interest to You?
Email us at newsletter@minusk.com

460 S. Hindry Ave., Unit C Inglewood, CA 90301
Tel: 310-348-9656 Fax: 310-348-9638
Contact Us www.MinusK.com
© Minus K Technology Inc., Vibration Isolation Systems. All rights reserved.